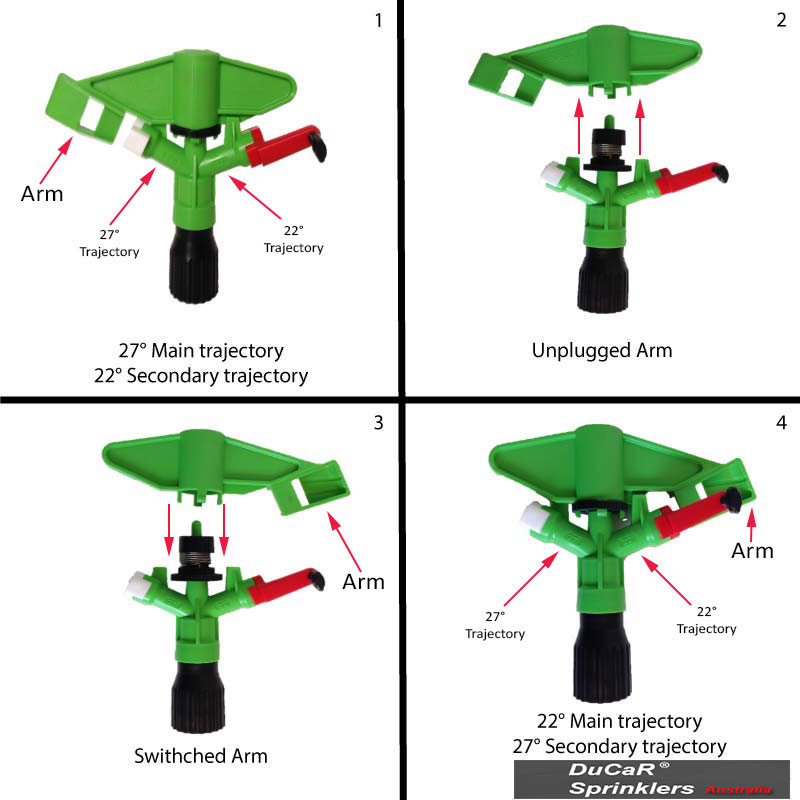 DuCaR Atom 15FC New generation, low volume, plastic, impact sprinkler with SWITCHABLE arm
The atom 15 FC sprinklers, small and medium discharge, operate over a full 360 degrees. It is equipped with various interchangeable nozzles and an adjustable jet breaker. This model, made from engineered plastics, is long lasting with optimum efficiency. It is ideal for fixed installation and over-tree irrigation of orchards, vineyards and nurseries.
Comes with 3 NOZZLES (End Plug - 4.5 - 5.5 mm) and a Jet Breaker.